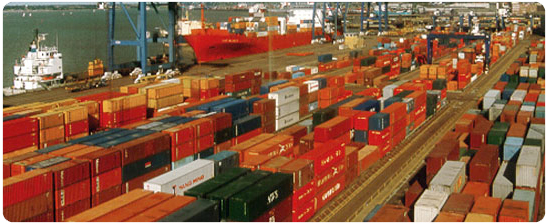 – Sea Freight : Al Muhalab Cago handles containerised cargo worldwide. With our branches in Kuwait , Dubai and china we have the local knowledge that gives us the edge and you the knowledge that your cargo is in save hands and you are served as you want it to be done . Our services include packing, documentation, insurance, warehousing, customs formalities, collection and delivery in all of our branches .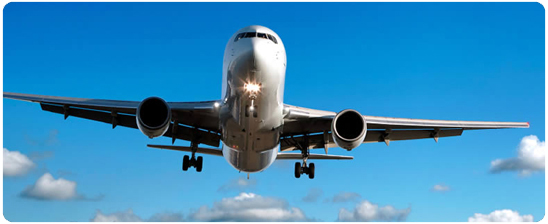 – Air cargo : Muhalab Cargo airfreight department provide an express delivery service of any large or small package using all main carriers . Our involvement and experience in moving project cargo have made us a strong partner in the air freight industry worldwide Specialists in China Dubai and Kuwait .
Airfreight Service Import / Export from and to : Dubai , china and kuwait .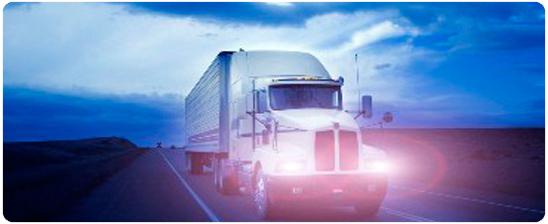 – Road transport 😕For road collection & delivery Muhalab Cargo will find the right solution for your cargo at a competitive price from Dubai – UAE to Kuwait every week , going out from Dubai in Thursday arrivals Sunday in most cases ( but from more information please email us to info@muhalab.net for Dubai branch and info@muhalab.com for Kuwait branch). We move large volumes of containers as well as out of gauge cargo on low loaders and special trailer. If required, we plan and arrange road surveys, police escort, road permits and the removal of road furniture.
warehousing facility in UAE – Dubai .
LTL (Less than Trailer Load) from Dubai to Kuwait every week .
Air , sea freight and Inland transport and external :
– Ensure all means of maritime transport, ? air and land .
– Carriage of goods by sea and air from the factory / supplier to the port of shipment Carriage of goods Bramen manufacturer / supplier to the warehouses of the client .
– Bring cranes and workers needed to complete the loading and unloading .
– The conduct of customs inspection at ports .
– The work of the customs declaration Issuing invoices and certificates of origin .
– The issuance of bills of lading .
– Do express mail services .
– To carry out packaging and storage .
– Follow-up to the receipt and delivery of goods .
– Comprehensive insurance on all goods .
– Consolidated cargoes to GCC & Middle East countries by land.
– Logistics solutions (Warehousing, Transportation, Exhibition)
– Trucking transportation to the above countries.
– The company is equipped by all kinds of trucks (Box Trailers, Flat, Curtain, Refrigerated trailers, Long flat & Low bed up to 100 ton)
– Import & Export.
– Issuing Export Documentation.
– LTL / FTL. : LTL?(Less than Truck Load)???cost effective solution where you share a truck load with other customers.
FTL?(Full Truck Load)?? time effective solution where you utilise an entire truck load at a time that suits you
– LCL / FCL.
– Packing & removals.
– Carrying out Short & long term projects.
– Door to door services.
– Borders clearance.
– Daily update.
– Flexibility payment.
Customs Clearance :
Muhalab Cargo ?handles clearance of import and export consignments in Kuwait and Dubai easily and efficiently . in Kuwait by sea port (Shuwaikh and Shuaiba ), air port and road (sulaibia) . Our main services in custom clearing services include advice to the clients in preparing documents related to import and export, completion of appraisement and examination procedures, liasing with the respective customs office and payments. After the custom formalities are completed we deliver the consignments to the said destination as per our clients' needs.We as a Customs Clearing Agents offer wide variety of services in order to support importers and exporter with the legal documentation procedure. For import consignments we require documents such as original invoice, Original bills, packing list, bill of landing/airway, bill endorsed by the importer, insurance certificate, purchase order or letter of credit, import license and catalogue depending with the nature if the shipment. Whereas for export clearance, export license or permit and sale contracts are required along with Invoice, Packing list and shipping instruction.The above mentioned documents help in avoiding the delay in clearance and other detention charges such as heavy demurrage etc. We normally endeavor to clear both import and export shipments within two to three days after the receipt of the documents. We have a broad network across the boundaries and our necessary connections provide us a cutting edge in the market.
– We all services to complete .
– the customs clearance process for Import ,Export, Import for Re-Export .
– Receiving the delivery of the freight forwarder .
– Action releases required (Environmental Protection – Municipal –  Health – Trade – Media – Industry – Agriculture – Chemicals – Communications Fire) .
– The work of duty-free goods exempted .
– Certification of invoices and certificates of ?origin from the external .
– The work of the customs declaration robot .
– Payment of customs duties in the bank .
– Make statistical Bill from centers of customs .
Require below paperwork?s for clearance (under company name)
1. Commercial License Copy
2. Import License copy
3. Copy Signature Verification for customs 2012 (copy Etamad taukia for jamarik 2012)
4. Original Undertaking (Original Iqrar)
5. Civil ID copy for the authorized person
6. Arabic Description of items
7. Itemized Invoice with shippers and NEW consignees name and address, quantity, unit price, amount, country of origin, total value, HS code for each item, gross weight, shippers stamp and sign.
Storage :
Muhalab Cargo – Dubai branche offers modern Storage, Warehousing and Distribution facilities to complement our Transport services which may assist with your total logistics solution. We have experience of handling, storing and distributing goods for a wide range of products :
– Packaging
– Lagging
– Storage
Clearance :
– sea clearance:
With our man in the sea port , Mr. Alaa Jabreel , we are ready to clear your shipment from shweikh ,sheba and the free zone shipment .
– air clearance
– Land clearance
Releases :
Obtaining the required Release
from the ministries .
Commission :
– Follow-up to manufacturing
– Checking upon receipt
– Payment of the value of goods
Offices ?:
– Kuwait
– Dubai
– China
Ask about door to door servise
" We make everything easy"